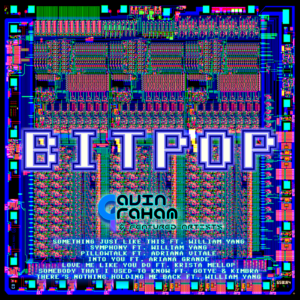 So far that's six songs on my little Bitpop project released and the last "There's Nothing Holding Me Back ft. William Yang" will be released on Monday night. That's it. The album is then done.
Additionally, Bitpop will be available on Google Play, iTunes, Amazon, Pandora, Spotify, etc., from Tuesday. $1 per track or $5 for the album. Of course I will have my music free with music videos on Youtube but hey, if you can spare some coin to support a starving artist…. 🙂
A personal note:
I know all this sounds like a collection of random songs done in an odd "style" and being thrown out there once a week.
The songs and in most cases the videos I match to them combined with an most importantly the relived experience of a nerdy boy in the 80's whose love for creating things in music and programming – when life was simpler as now seen personal retrospect.
Taking songs from the 2010's that charted well and remaking creating them using only the sounds of the Commodore 64 6581 Sound Interface Device (SID) combined with featured vocalists and sometimes the vocals of the original artists.
Something Just Like This (ft. William yang)

Symphony (ft. William Yang)

Pillowtalk (ft. Adriana Vitale)

Into You (ft. Ariana Grande)

Love me Like You Do (ft. Ellie Goulding)

Somebody I Used To Know (ft. Gotye & Kimbra)

There's Nothing Holding Me Back (ft. William Yang)
Release date: 19/06/2017